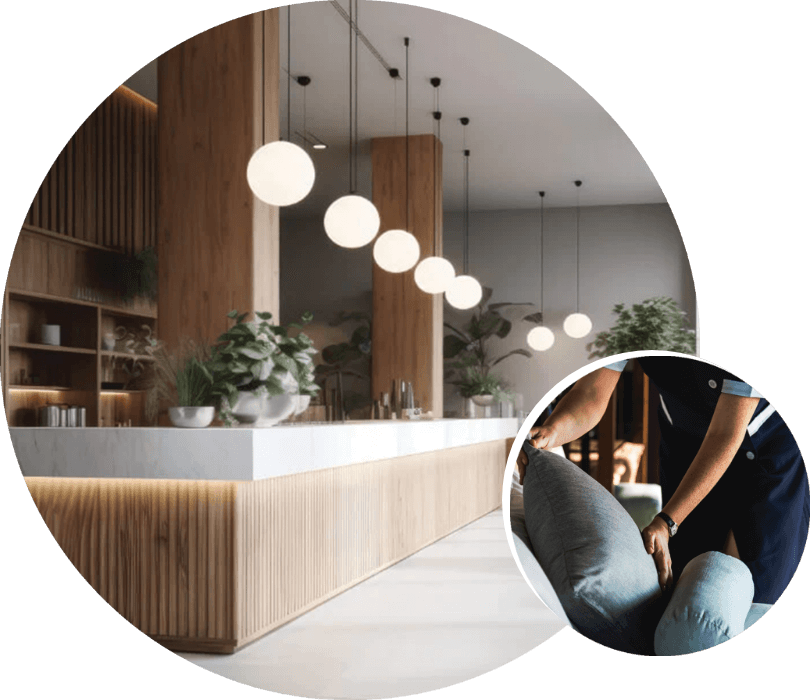 Boosting Customer Satisfaction
In today's age where customer reviews are highly influential in determining business success, hygiene and cleanliness are more important than ever in the hospitality industry. Our supplies can ensure high standards are met and customers remain satisfied.
Our product range is specifically designed to meet the unique challenges faced by the hospitality sector. From the kitchen to the dining area, reception lobby to bedrooms, we offer a wide variety of cleaning solutions that make hygiene regimes easier and more efficient. By using our products, hospitality businesses can ensure the safety of their establishments and occupants, leading to positive customer experiences and glowing reviews.
We know that hospitality sites are bustling with activity, and the need for reliable and effective cleaning products is paramount. At Blake & White, we take pride in supporting the industry by providing quality supplies that contribute to the overall success of businesses in the hospitality sector.
Within the sector...
Hotels, restaurants and festival sites are some of the locations where our products are currently used.
Sectors we serve
Our extensive range of products have been carefully curated to cater to the specific needs of businesses across various sectors. We regularly update and expand this range to meet market trends, ensuring we are effectively supporting our customers.
Click on the icons below to explore these sectors further.